This turned out to be a bit of a rush order due to the time it was going to take to carve, paint, frame and do the resin and get it out in time for someone's birthday. This project was presented to me as a drawing with the question, could I make something from the drawing? This is what I came up. It measures about 9×9 inches with the frame.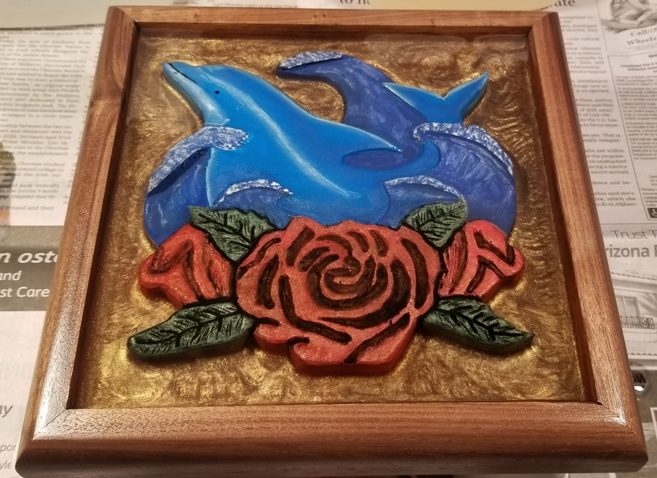 The colored resin was supposed to be a rose gold in color, but with the black paint under the first resin layer, the rose coloring kind of disappeared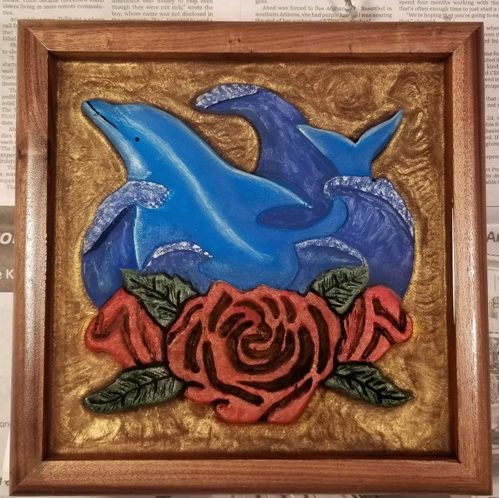 Many layers of different paints and metallic rubs were used to add to the depth of the carvings. The roses and the leaves are at one level, the waves are at different levels and the dolphin is at a level of it's own between teh waves. The frame is made from black walnut and finished with a semi-gloss lacquer.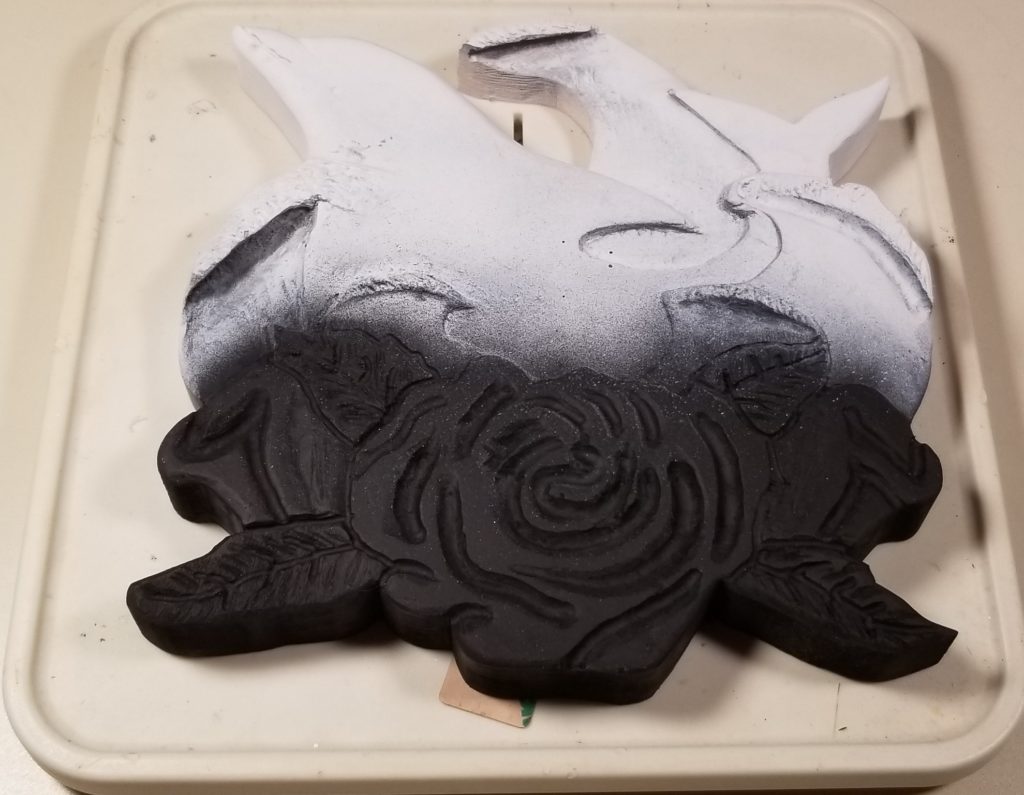 This is at the very beginning stages of the paint process. I used the black and white to help set the depth and shadows as I paint.