These are custom designed and carved angel wings. They are 11.5 inches tall and each wing is 5.5 inches wide. Carved in bass wood and hand painted.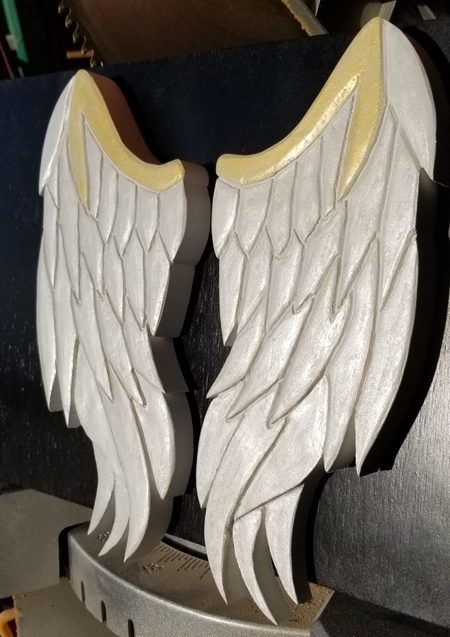 The paint was applied in multiple layers. Several different colors and types of paint were used to give depth and an irridescent look and feel to the individual feathers.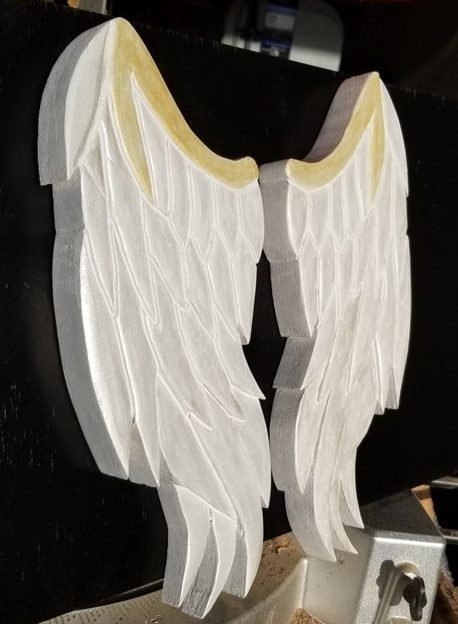 Many of the feathers were carved down to different depths. I wanted a feel of layered feathers with the gold colored wing bone. This was my first set and each set is created individually by hand so no two are ever the same.
The Angel Wings are $75.00 a set, plus shipping. Contact me directly to order yours! Email mdf234@yahoo.com to set up your order