I was asked to make a custom tray with the family name engraved in the bottom.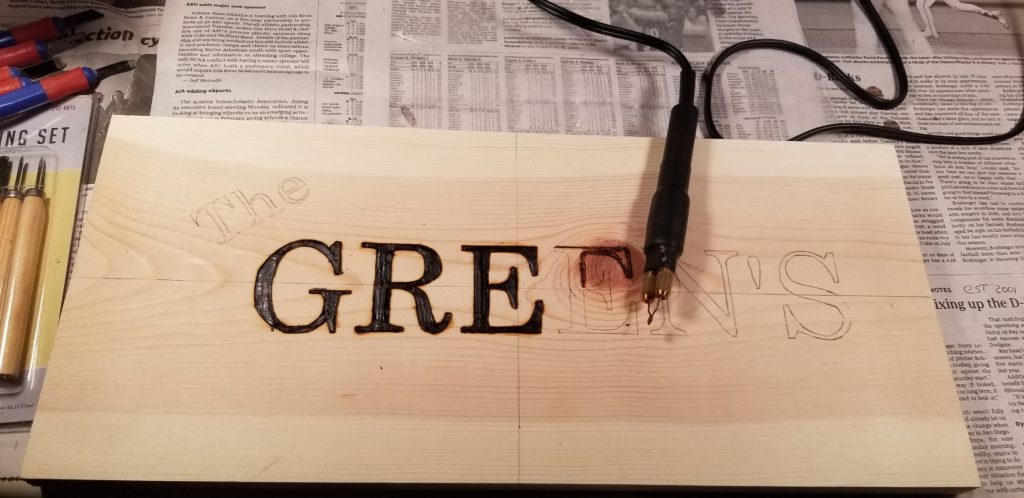 I had recently gotten a new wood burning (pyrography) kit that got this job done so much easier than my old irons, even the knot.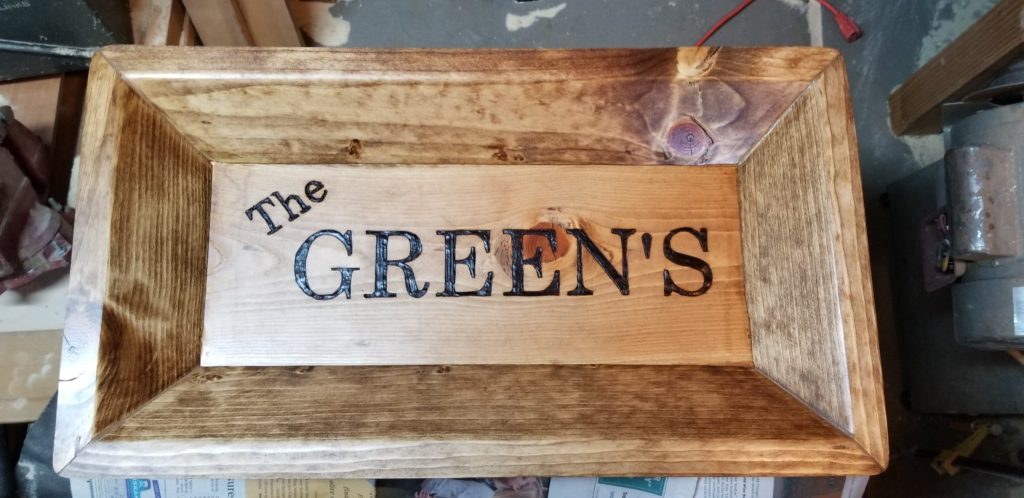 The apostrophe started out as an accident but the customer liked the idea that it showed what was in the tray belonged to the family so we kept it. I had to reteach myself miter cuts as it had been awhile since I had done compound miter cuts. The bowl is made from pine, finished with Early American stain and a satin lacquer.