This is my first rendition of a Bigfoot, or Sasquatch. This was my first attempt at full figure carving instead of my normal relief carvings. He stands about 9 inches tall without the base. I was able to achieve the look and appearance I was going for. Learned a lot on the way. He was a custom order and ended up going to Canada.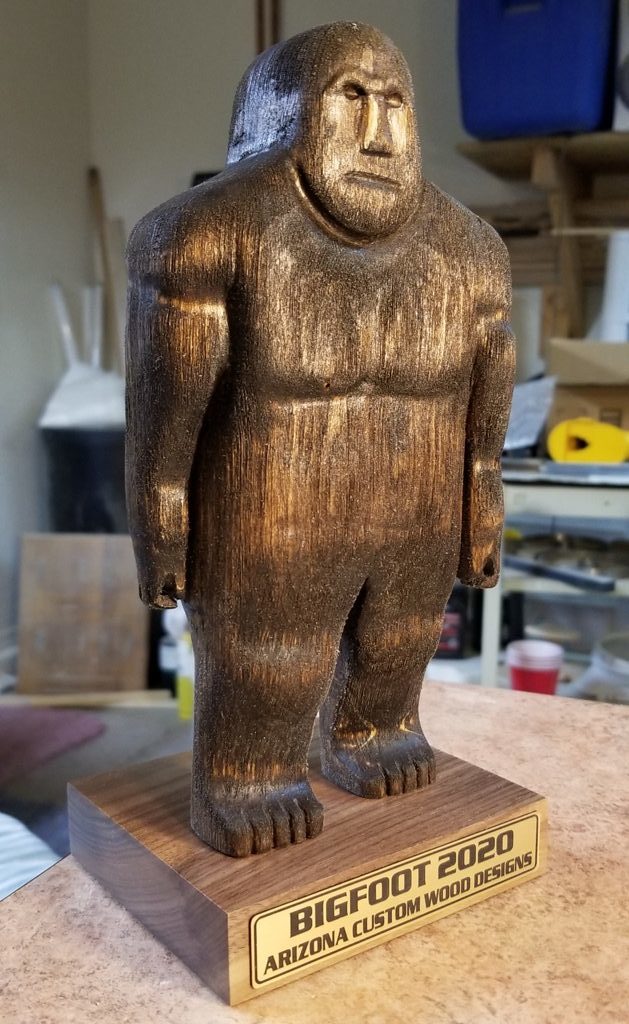 In order to get the size I wanted I had to glue 2 pieces of lumber together. I prefer, when able, to carve basswood as the wood is soft and doesn't have a lot of hard grain to cut through.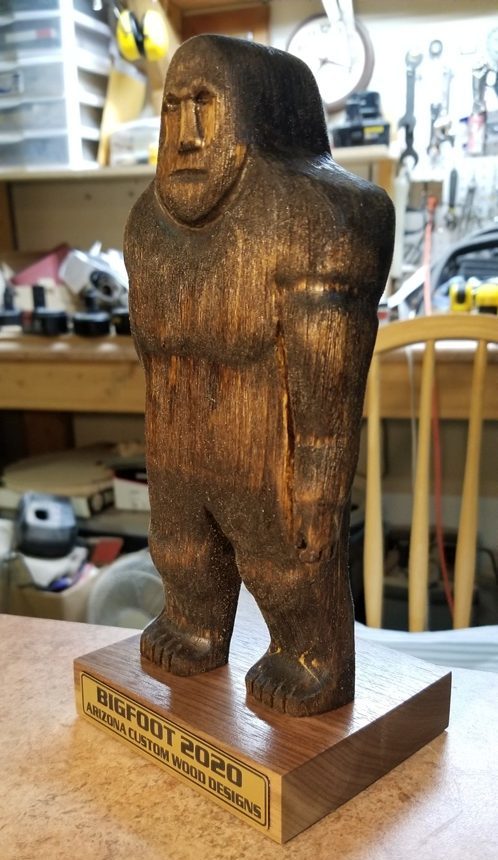 Bigfoot was finished with a dark walnut stain and a satin lacquer. He stands on a black walnut base. The hair/fur effect was created using a wire wheel brush on a very slow speed .